DATE |MONTH |YEAR
|
Not Found
The requested URL /widgets/share/index was not found on this server.
Time in Nigeria -
Country :

Country : United States

Welcome Guest Welcome to my new mobile site, built entirely by using XtGem. XtGem is a visual mobile site building tool, allowing users to create and maintain highly customizable personal mobile sites completely free of charge - and without a need to know any programming language at all!
NOTIFICATION FEEDS
WYCE QUOTESQuotes of the day
Not Found
The requested URL /widget/quotes_of_the_day was not found on this server.
WYCE TRIVIALTrivial of the day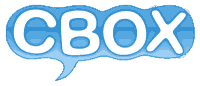 |
MY COMMUNITY
CLICK TO JOIN
MSN SEARCH ENGINE
Search Box
NOTIFICATION FEEDS
MORE EVENTS

Online : 1 user
Today : 1 user
This Week : 3 user
This Month : 49 user
Total all : 4244 visitors
Browser :
CCBot/2.0 (https://commoncrawl.org/faq/)

CONTACT ME ON:

@Wizeronald

@Wizeronald

09033831589

@Wizeronald Akpos
FEED US BACK
By
Contacting Us Now

|
CLICK HERE
Email: Wizeronald@gmail.com
Email: Wizeronald@yahoo.com